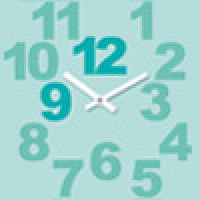 Join the Helsinki Art Museums youth group Tennari
If you are 14-22 years old and interested in art, you can become a member of Tennari.

The Helsinki Art Museums Youth Group
Tennari
, a group of 10-12 who meet weekly, visit exhibitions and make events and programs happen for other young people.
Tennari
is for people with a variety of experiences, interests, skills and backgrounds. Work with world famous artists while meeting other local youths!

Tennari meets every Thursday 17-19 at the Helsinki Art Museum, Tennispalatsi, September to June. It´s free to be a part of the group. The sessions will be in Finnish and English.
Extended group info
Tennari is a program that engages youth, providing resources so they feel safe to voice their opinions and ideas, ask questions, learn through experimentation and explore their world through creativity. Including young adults into the Helsinki Art Museum´s structure and activating them to become not only an important part of the museum but also their own communities.
The core is a peer-led board of 10 people aged 14-22 who work with the Helsinki Art Museum to produce events and programs for other young adults. Targeted projects feed off the groups work into wider activities. The group meet weekly visiting exhibitions, developing tools to gain a deeper understanding and interpretation of art, the museum and the role they can play in society.
Past Projects have included:
Concurrent India: Artist Interviews
Youth group of Helsinki Art Museum interviewed the artists and visitors of Concurrent India exhibition. Artist interviewed: Chitra Ganesh, Archana Hande, Hema Upadhyay. Visitors were interviewed at the opening of the exhibition.
http://www.youtube.com/watch?v=hayDtPo4fK8
Ten minutes with Tennari - Youth Group
Collective painting with artist Riina Hannninen
The group collected views and thoughts of Helsinki with Humor. First they painted a landscape with some of Helsinki´s landmarks, then added some characters and details. The work is on display in the museum foyer.

Rainbows and Lighting bolts
The group produced a game based on snakes and ladders for the back page of the of the current museum magazine. The theme was toys relating to the ´Of toys and men´ exhibition now on.
One Pixel Paintings and Artist Interview
Producing pixel paintings with the artist Sami Lukkarinen. The colour of each monochrome painting is based on one pixel from their Facebook profile image. An artist Interview was shot in the artists studio and edited by the group. The final work was exhibited in the Meilahti museum studio as part of the 'Usko tai Älä exhibition.