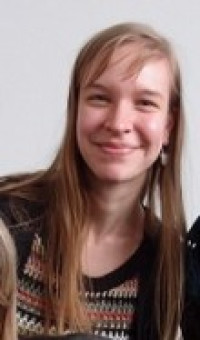 Boxes, boxes, boxes!
Now it has started. We are boxing our office up!

We are going to move from Ateneum Art Museum to the Cable Factory at the end of this month. So we have started to pack little by little. There will be disorder and mess anyway, but we are going to try to make the transfer easier by starting to clean up now.


Clean and tidy indeed.
Photo: Outi Salo

Me and Sari started to go through our library. Culture for All Service has got a lot of literature about accessibility, diversity and culture. Some of the books are owned by the Finnish National Gallery, so we need to separate them from the ones that are ours. Lats week I was looking for the stamps of Ateneum from the first pages of the books. Sometimes I also discover some thesis plans, seminar programs or notes bertween the pages of the books.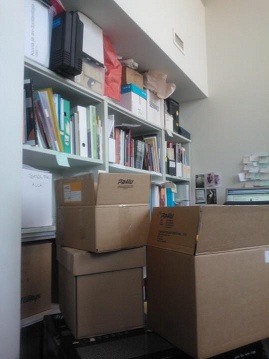 Photo: Outi Salo

It is satisfying, when the papers, files and books finally find their way to the box and we are getting rid of some unnecessary things. Luckily these boxes fit in our shelves, so we don't have to fill our floor with them!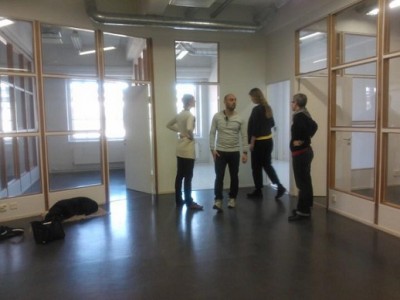 Our Cable Factory office looks still quite empty.
Photo: Sari Salovaara
In a couple of weeks we'll be sitting in our new office rooms (note the plural!). We are going to have a lot of space compared to our current office, five people and a dog in the same room. Are we going to miss each others, sitting in different rooms?

Written by Outi Salo