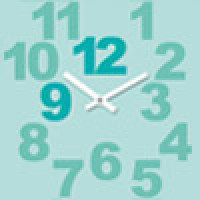 Sisään/Ulos: Professionnal day - Culture and Justice in Finland, 18th November, France
As part of the 25th edition of the festival Les Boréales, related to the regional cultural/justice mission, CRL Normandie organizes one-day meeting (a seminary day), reuniting culture and justice experts from Finland and France in order to discover cultural and artistic action taken for people under authority of justice.
Sisään/Ulos = Inside/Out
Date: Friday 18th November, from 9.00 to 17.30
Location: Conseil Régional de Normandie, antenne de Caen, Abbaye aux dames
Main structure: Littérature Regional Center of Basse-Normandie, festival Les Boréales
Aim / Object:
Discovering of prison system and prison's problems in Finland (history and evolution)
Practical exchanges (justice and culture) about commons themes:
Place of Book and reading
Access to digital resources
Cultural action in insertion process
Training of prison staff
Artist's place in the prison and near its staff

Expected schedule
Please check the updated schedule in French

9.00: Arrival of the participants, opening by the CRL, the Normandy region and the departments of Justice and Culture from France and Finland

9.45-10.30 : discovery of law and prison system of Finland (specificity, history, evolution)

10.45-12.30: First round table
Cultural actions and insertions of people under authority of justice

Open prisons : Discovery, functioning: Jyri Koivumaa (Naarajärvi prison director)
Presentation of two operations: for instance Antigone by the national scene of Cherbourg-Octeville and the work of Anu Koskinen from Arts egal.
Isabelle Charpentier, in charge of the public relations at the Trident, national scene of Cherbourg-en-Cotentin. Isabelle Charpentier will present the project Antigone, directed by the company Les 3 Sentiers in 2015 for the public followed by the SPIP in open environment.
Anu Koskinen, searcher, actress and director, founder of Artsegal.

Assessment of cultural action as part of an initiative of insertion: Taittu Ry's example with its program for a theatrical formation of detainees. Laura Menard, M.A., researcher at the University of Helsinki. She has studied the long term effects of prisoner's participation in Taittuu's productions.

12.30-14.00: Meal offered to the participants and the audience
14.00-15.45: Second round table
The book, the reading and the access to digital resources. Leena Aaltonen, manager of the book and reading service at the Finnish department of education and culture, shall present the actions about the book and the reading, supported by the department of education and culture.
Presentation of Roots to life through library operation (Turku/Finland)
Sanna Hernelahti (from Turku's library) will present the Roots to life through library project, action about the book and reading uphold in Turku, involving the training of detainees to the uses of a library, to discover it under a new look and creative practices (video, writing…). The main purpose of the action is to make, thanks to the library, the link between the outside and the inside of the prison.
Presentation of the Criminal Sanction Agency's actions in the employment of professional librarians and giving access to internet in prison.
Kati Sunimento from Criminal Sanction Agency of Finland (RISE) shall present the functioning of prison's libraries in Finland since the new prison reform of 2015.

Overview of the projects between public libraries and prison establishments in Finland :
Pirkko Lindberg, director of Tampere's library, will give an overview of the ties between public libraries and prison establishments.
Presentation of the Lire c'est vivre association (Fleury-Mérogis) and the training of detainees in charge of libraries at Fleur-Mérogis
Olwen Lesourd, from the association Lire c'est vivre (Fleur-Mérogis) will present the action of the association, in partnership with the Association des Bibliothécaires,de France talking about the formation for detainees to be in charge of libraries. Olwen Lesourd will also present a project of theater workshop led by Franch Chevallay, actor, on a corpus of texts (plays, religions' founding texts, etc) in connection to the religion.


16.00-17.30: Third round table
Why an artist should come in prisons to intervene? (Temporary title)
Testimonies of artists/companies/structures intervening often in prison : for example, Taittuu Ry (theater, Finland)
Hannele Martikainen, stage director, founder of Taittu Ry, association which forms detainees to become actors.
Links between an artist and a culture partner throw a photographic project called L'atelier de soi :
Olivia Gay (photographer) and le Far (regional musical structure)
Possible extensions:
During the festival Les Boréales 2016, development of actions in prison establishments of Normandy will be reinforced on the discovering of Nordic ;
On the long term, it could be interesting to consider further actions of professional mobility between la DISP of Rennes and Finland.
More information:

CRL Normandie
Festival Les Boréales


Contact
Laurent Brixtel
l.brixtel(a)crlbn.fr
0033 231 153 638 / 0033 664 925 115