New standards for the art institutions on May 11th, 2020 as a part of the #StopHatredNow 2020 week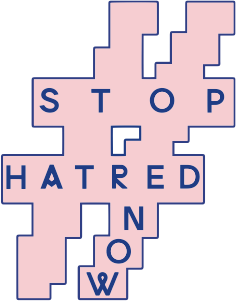 Save the date. As part of the #StopHatredNow 2020 - New Standards events, Art for Equ(al)ity, Culture for All Service and Globe Art Point will host a day for cultural institutions on May 11, 2020.

How to collaborate together to make new standards from within the institution? How to work as lightly as possible and to still have the significant impact?
We hope we can create space to discuss to listen and make an effort to hear and take some steps forward toward the noew standards.
Key-note speaker and other are to be announced.
Time: Monday May 11th at 10- 15.30
Place: Please note: because of the corona virus, the seminar will be hold online.
Language of the event: English.

More information is coming later on during spring.
Changes are possible.
More information: Mira Haataja, Culture for All Service, mira.haataja@cultureforall.fi, tel. 040 213 6339.

Seminar is part of the #StopHatredNow 2020 - New Standards events.
Tools for inclusive, anti-racist and feminist action
11.–15.5.2020
The field of arts requires more tools to answer the needs of a changing world.
#StopHatredNow is an intercultural and anti-racist platform organised in collaboration with several art and intercultural organisations. The platform strives to create discourse and offers tools to create a more inclusive, diverse and feminist art field.
Inclusivity, diversity, non-discrimination, accessibility and social as well as ecological sustainability are issues that determine the future of every art and cultural institution.
#StopHatredNow is aimed at individual artists, cultural influencers, and institutions of art and culture, but anyone interested in the topics is welcome.
The 2020 edition is organised under the theme "New Standards" by UrbanApa, Culture for All, Cultural Centre Caisa, Goethe-Institut Finnland, University of Arts Helsinki, Interkult ry, The City of Helsinki, Kiila ry, Globe Art Point, and Zodiak – Center for New Dance.
The events of the week will be held in English or Finnish. The language of each event is written in the program.
All events are free of charge!
More information coming out soon!
2020 #StopHatredNow -events are held between 11.-15.5.2020.