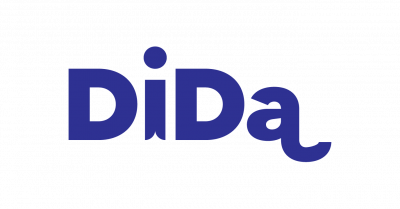 DiDa - Disability Day Art & Action
DiDa - Disability Day Art & Action 2019 has a versatile arts and culture program with critical discussions, performances and workshops. The program extends around Helsinki during the fall. The festival reaches its peak on the International Day for People with Disabilities on 3.12. DiDa offers joy, fellowship and artistic enjoyment as well as discussions about everyone's right to culture and how society contributes to promoting or counteracting this. DiDa is organized in 2019 for the fourth year in a row.
DiDa Festival program 2019

The entire program can be found on DiDa's website: www.disabilityday.net.
This year's festival starts Friday 15.11. in IPI Kulmakuppila with an evening full of music and stand up. At 10-11 the same day, artist Petra Streng and stage artist Johanna Mattila paints IPI's windows.

Together with the French Cultural Institute / Institut français de Finlande, DiDa will organize a workshop for the whole family (in English) on Sunday 24.11. at the Oodi Library. The evening concludes with a panel discussion on accessible children's culture.

This year's program culminates in an evening of extensive program at the Helsinki City Museum during the International Day for People with Disabilities 3.12. The evening offers entertainment but also critical discussions.
This and much more is happening during this year's DiDa!

Accessibility
Accessibility is one of the foundations in the thinking around DiDa. Read more about accessibility on our website: www.disabilityday.net.
Warmly welcome!
Organisers
Kynnys ry (The Threshold association), Tukilinja, Culture for all, Abilis Foundation, Kulttuuriyhdistys Suomen EUCREA association, Kettuki, Vertaistaiteilijat project.
Producers: Milja Haltsonen and Satu Kinnunen, info.disabilityday(a)gmail.com.