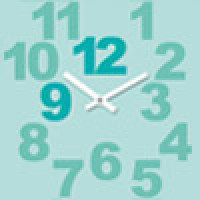 Communities practising traditions play an important role in the implementation of the Convention for the Safeguarding of Intangible Cultural Heritage
The National Board of Antiquities has published a plan of action relating to the UNESCO Convention for the safeguarding of the intangible cultural heritage. The Convention is implemented by means of active communication, events and by inventorying of living heritage. The plan of action supports the circles of living heritage, which gathers together communities in different fields. Inventorying creates possibilities for communities to make their heritage more visible and to raise awareness. The actions also have an international dimension, which is supported by the implementation of the Convention.
In Finland the Convention for the Safeguarding of the Intangible Cultural Heritage was ratified in May 2013. The National Board of Antiquities is responsible for the national implementation of the Convention. The action plan for 2016-2018 complements the national implementation plan which was published in June 2015.
Five circles of living heritage

During the term 2016-2018, the objective is to initiate a national network of actors, centred on the circles of living heritage. A circle of living heritage is established for each domain of the Convention for intangible cultural heritage (oral tradition, performing arts, social practices, rituals and festive events, and knowledge and practices concerning nature and the universe, traditional craftsmanship knowledge and techniques). The circle for crafts and the circle related to nature, have already been established.
Communications and various events raise awareness of intangible cultural heritage and the UNESCO Convention. Regional seminars of living heritage, organised in different municipalities, have attracted a broad audience, and they continue to be organised. Thematic seminars are also organised. The autumn will see seminars on the living traditions relating to the Sámi and Finnish-Swedish tradition, and nature.
The inventory is one essential tool in making living heritage more visible. In Finland, the inventory has been carried out in an open and participatory manner, utilising Wikimedia. The wiki-inventory of living heritage was opened in February 2016. 20 new reports on the phenomena of living heritage have been submitted to the inventory during the spring.
Elements within the wiki-inventory can later be suggested for the national inventory of intangible cultural heritage, which is to be published in 2017. From this inventory, applications can then be made for the elements to be included in the international list of intangible cultural heritage under UNESCO. The Ministry of Education and Culture decides on both.
International networks are also created

The development of international cooperation is one of the objectives of the action plan. Networks are actively created with the other State Parties and actors in them, especially in the vicinity of Finland. This type of cooperation also facilitates the development and internationalisation of the living heritage actors' networks.
The action plan is an updating document. Those operating in the field of living heritage are asked for comments and ideas for how to implement and complement the programme of procedures in the coming years. Comment and share your ideas on the plan by 15th of August (Webropol)

Plan of Action 2016-2018 (PDF)
Follow the current updates on the implementation of the Convention in Finland on Facebook


For more information, please contact:
Coordinator of Intangible Cultural Heritage, Leena Marsio, tel. +358 295 336 017, leena.marsio(at)museovirasto.fi.
Chairperson of the expert group on intangible cultural heritage, docent, PhD Katriina Siivonen, +358 40 831 0016 katriina.siivonen(at)utu.fi
Wiki-inventory for living heritage
Intangible cultural heritage [the National Board of Antiquities website]