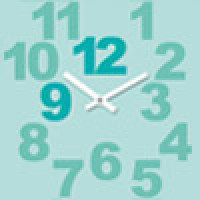 Funka Accessibility Days, Stockholm, 13-14th of April
Funka Accessibility Days is northern Europe's largest conference on accessible ICT.
Funka is proud to welcome some of the world´s leading experts on web accessibility to Stockholm, Sweden. The event will take place at the Elite Hotel Marina Tower.

Program
The conference has plenary sessions on regulations, legislation and standardisation at national and international level. We also have parallel sessions where you can concentrate on content, design, navigation, and how visitors perceive information. Or you can focus on technology, developer issues, testing tools and assistive technology.
During the conference, there is an exhibition where you can test assistive technology, meet end users, look at new solutions and follow exciting research projects. You can speed date with our best consultants, a perfect way to ask specific question and interesting discussions.

Interpretation
The program is interpreted to and from Swedish, Norwegian and English, Swedish sign language and written transcription.
Registration fee
9500 SEK per participant. If several representatives from your organization would like to attend, contact us for a cost proposal. Lunch, coffee, networking and documentation are included in the registration fee. Price is exclusive of VAT.
More information about Accessibility days and registration on Funka.com