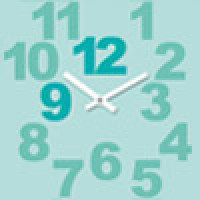 Satakielikuukausi (21.2.-21.3.2016), The Month of a Hundred Languages celebrates the linguistic diversity
The Month of a Hundred Languages (Satakielikuukausi) is an annual network-based festival that celebrates mother tongues, multilingualism and language diversity. During the festival the importance of mother tongues and languages is examined through the arts, meetings and workshops.
The Month of a Hundred Languages festival starts on February 21st International Mother Tongue Day and ends on March the 21st World Poetry Day and International Day for the Elimination of Racial Discrimination. The events, that are part of this festival, are arranged in different cities of Finland (for example Helsinki, Vantaa, Espoo, Jyväskylä, Pietarsaari, Korsnäs and Vaasa).
The festival reminds that all of us have a right to mother tongue. The language is essential for writers. The important role of translation and interpretation are brought up.
The festival program consists of for example exhibitions, poetry eves, meetings with writers, and lectures, seminars and, lectures and discussions.
The Month of a Hundred Languages is arranged for the 2nd time in 2016.
The whole program: satakielikuukausi.wordpress.com

Satakielikuukausi on Facebook


More information
Tomi Purovaara, Cultural Centre Caisa, +358 9 310 37501, tomi.purovaara(a)hel.fi