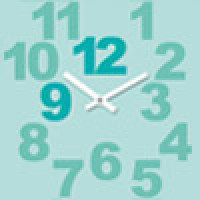 InterKultFEST 2015 - Open Call
Interkult Kassandra has opened an open call for three Finnish acts with the idea to present them on the InterKultFEST.
hese performing arts´ acts that we´re searching for (dance, theatre, circus and music or any other performing art) need to be from highly professional and talented artists. We expect these performances to be bold, assertive and under an intercultural theme. Open application letters can be send to our festival´s email address festival(a)kassandra.fi writing InterKultFEST 2015 as the subject. Please attach to your application as much information, pictures and video material as possible. The festival performances will be curated by a group of advisors by spring 2015.
The annual festival InterkultFEST will be arranged from 9. to 12.9.2015, just like InterKultFEST 2014 it will be at Stoa and Vuotalo, InterKultYOUTH will be on 11.9.2015 at Stoa and in various schools within the eastern area of Helsinki, as well as our InterKultSEMINAR on 10.9.2015 at Caisa cultural center. The programme´s brochure shall be released during spring 2015.
More information:
kassandra.fi/en/interkultfest