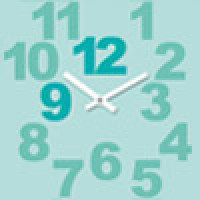 Is Finland becoming polarized? A seminar and networking event, May 16-17th
Researchers, journalists and social inequality
Korjaamo Culture Factory, Helsinki
16-17 May 2014
Youth unemployment, social exclusion, income inequality. Do social scientists know the reasons behind social problems? Tax havens, grey economy, violent demonstrations. Should data journalists make interpretations? Social classes, school rankings, immigrants. Do the studies published in scientific journals only count as real research? Deprivation, high-rise suburbs, Roma beggars. What makes a journalist an investigative journalist? Preparatory courses, payday loans, the price of living. Why are researchers unable to attract attention to their results? Why are journalists not getting answers from researchers?
Kone Foundation will provide funding for joint projects of researchers and journalists that increase our understanding of inequality and help us address the issue. Before the beginning of the application period, the foundation will organise a seminar on 16 May 2014 to provide background information. On 17 May 2014, the foundation will hold a workshop and networking event to create ideas for cooperation projects.
The Is Finland Becoming Polarized? project challenges researchers and journalists to increase our understanding of social justice and inequality. Kone Foundation wants to raise awareness of the opportunities that the development of investigative journalism and research in social sciences offers for addressing inequality. The project brings together researchers and journalists, providing opportunities and financial resources for collaboration.
Through cooperation between researchers and journalists, Kone Foundation seeks to launch projects that study inequality and publicise the results. In this work, researchers and journalists are also encouraged to use various art forms creatively, such as community art, theatre or cinema.
Programme and more information:
www.koneensaatio.fi/en