Queer History month for the first time in Finland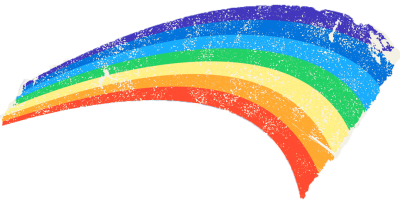 The Culture for All Service and LGBTI Rights in Finland Seta co-ordinates the first Queer History month in Finland from October 20 to November 20, 2018.
Why is this such a historic month needed?
"When talking about the history of sexual and gender minorities, it is difficult to avoid words such as silencing, invisibility, encroachment, censorship, and self-censorship. But there is a history of sexual and gender minorities, it can be found between the lines, the margins, the side sentences, and the secret boxes of the attic. It is present everywhere, in all time strings, in social classes and in cultures, but finding it requires sensitivity and watching, "describes Rita Paqvalén, Executive Director of Culture for All Service.
Featuring a prestigious set of cultural and memory organizations
The first Queer History month is being raised by a reputable set of Finnish cultural and memory organizations. The history museum includes the Aine Art Museum from Tornio, the Ateneum Art Museum, the AV Arkki/Archive, the Goethe Institute, the Helsinki City Museum, the National Museum, the National Theater, Suomalaisen kirjallisuuden seura (SKS), Svenska litteratursällskapet i Finland, Työväen arkisto ("the Workers' Archives), The Finnish Labour Museum Werstas and YLE Elävä Arkisto ("the Living Archives").
Everyone can be involved!
Seta and Culture for All Service want to wish both a memory organization and arts institutions, schools and associations as well as private individuals to take part. The aim of the Queer History month is to look at Finnish history and culture from the lhbtiq perspective and save them as part of our common heritage.
Organizations, schools and individuals can take part in the Queer History month for example:


1. by sharing rainbow history material and images in social media with hashtag #sateenkaarihistoriahaku #queerhistoriskmånad #queerhistorymonth
2. by organizing discussions, seminars and exhibitions on rainbow history. Information on public events can be announced on the Seta website form since the beginning of August. LGBTI Rights in Finland Seta and the Culture for All Service provide information on events through their own communication channels. Tools for organizing events can be found here.
3. by offering its queer material to archives and online information services.
The last week of the Queer History month focuses on gender diversity, trans people and intersex people. The month ends with the transnational day of Transgender Day of Remembrance.

The Queer History Month is a continuation of project Finland 100 – In Rainbow Colors arranged by LGBTI Rights in Finland Seta and Culture For All during 2016-2018.

Additional information:
Kerttu Tarjamo, 050 309 8108,
secretary (s) seta.fi
Rita Paqvalén, 040 674 3528,
rita.paqvalen (a) cultureforall.fi