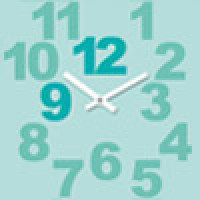 X Dance Festival 6-13 June 2021
Dance Ability Finland ry and Kaaos Company's international inclusive dance festival, X Dance Festival celebrates integrated dance for a whole week this year (6.-13.6.2021).

Festival kicks off on Sunday 6th of June with Living Room Dances for children with Vera Lapitskaya. In the program we have Daily Dance workshop series facilitated every morning, by performers from the festival; dance students from Live Vocational College, and people who just love to dance! Also on the first day Adam Benjamin (UK) presents his workshop Frame. Escaping the screen. Later on in the week Jess Curtis (US/DE) shares practices with Sensing, Dancing, Performing On Zoom and six One to One Mentoring Sessions.
Swan Song offers a processual audio invitation from the working group to enter shared space in dreaming and bodying narratives from practice. Perch is a dance invitation about temporary states and locations and the movement in-between these things, developed by Amy Voris (US/UK), Katye Coe (UK) and Christian Kipp (UK). Body Verses is a durational, instantly composed performance exploring the interplay of intimacy and distance between two dancers, Iiris Raipala and Jasmiina Sipilä in Mad House. We are hoping for a live performance of Kvartetto with Kati Raatikainen and working group (in cooperation with Zodiak Center for New Dance and Pohjanmaa tanssi ry), and performances of ÉLIANE with working group; Teemu Mäki, Maija Nurmio, Jonna Eiskonen and Maija Karhunen. Finally, a premiere for Kaaos Company with Mirage choreographed by Katarina Rampakova (SK) with Georgie Goater, Noora Västinen, Siiri Tiilikka, and Sami Kekäläinen, will be performed for small audiences on Zodiak Stage. (We will keep you posted if this is dreamed into reality).
The festival features two panel discussions. The first Sensuality Matters: a discourse on sensuality in the artistic process with Lucy Wilke (DE), Paweł Duduś (DE) and Kim Ramona Ranalter (DE) from the working group Scores that Shaped our Friendship, joined by Maria Lahti (FI) from the performance group Kvartetto and moderated by Nikolas Klix (FI).
The second panel focuses on Inclusive Dance Pedagogies: going forward, backward or just standing still? with Adam Benjamin (UK), Noora Västinen (FI), Eeva Anttila (FI) and Joseph Tebandeke (UG), with Kaarina Koistinen (FI) as moderator.
We are happy to have on the Dance Film program for this year's festival: Shape on Us - a video work created for Vertigo Power of Balance (IL) by Sharon Fridman (IL/ES), Book Moves - an invitation to dance for all ages by Art Sparks Texas (US).
There are scheduled conversations with Adam Benjamin (UK) about the initiative Dancer's Forest. Jess Curtis (US/DE) and Petra Kuppers (US/ DE) share practice, and Tali Wertheim (IL) and Hai Cohen (IL) from Vertigo Power of Balance discuss the company's latest video work Shape on Us.
Program for X Dance Festival (danceabilityfinland.com)