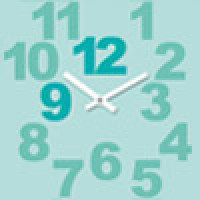 Invitation: Virtual workshop on multilingualism, arts and cultural services, Wednesday, May 27, 2-4 pm
How could Finnish cultural policy promote cultural diversity and multilingualism in arts and culture?
Take part in developing cultural policy and cultural field!

The Government Programme of Prime Minister Sanna Marin aims at strengthening cultural dialogue, working together, inclusion and equality in the field of culture. To this end, the Ministry of Education and Culture has appointed a working group to prepare proposals for policies that could benefit this aim.

We invite you to participate in a virtual workshop to discuss this theme and to share your knowledge, experience and views with the working group.

We will host two virtual workshops. Each workshop lasts two hours and you can sign up for both or just one. Please sign up for the first one below:

First virtual workshop: Multilingualism, arts and cultural services
Time: Wednesday 27.5.2020 at 14:00 – 16:00
Themes: Realisation of multilingualism in arts and creative work & accessibility of cultural services from linguistic point of view. In addition other problems with openness, inclusion and accessibility can be discussed. There is first a joint section and after that, participants are divided into smaller groups for discussion. Themes are deepened in these group discussions firstly, from perspectives of what issues prevent the realization of multilingualism, and secondly, what solutions or remedies can be used to increase it. Groups use online platform that saves their key findings and concrete propositions of improvements.
Working language in this workshop is English.
We are interested in obtaining views and ideas for new openings that can support people's participation, both as users and developers of services and as artists and producers of creative work. We hope for broad participation, everyone is welcome to join in these workshops.
Before the virtual workshop, you can also give your input to a wider online brainstorming about this theme. In the online brainstorming, you can express your own views as well as assess and work further on the ideas of other participants. You can participate via this link: www.fountainpark.fi/culture
Save the date: next workshop 8.6.
Monday 8.6.2020 at 14:00 – 16:00 for the second virtual workshop: Intercultural encounter and dialogue. Theme: Enhancing intercultural encounter, dialogue and mutual learning in arts and culture. (Working language Finnish and English)
Best regards,
Maija Lummepuro, Sini Keinonen and Kati Ojala
Ministry of Education and Culture/ Department for Art and Cultural Policy