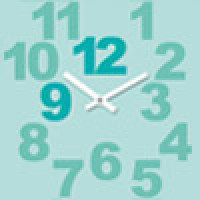 Teosto Prize goes to FOLK by Jesse Markin and Totte Rautiainen
The 2020 Teosto Prize was awarded to Jesse Markin's and Totte Rautiainen's compositions and lyrics for the album FOLK by the jury's unanimous decision.
The five-person jury selected the winner from among the seven works and collections of works picked by the preliminary selection panel. Yle's Creative Director Ville Vilén was the Chairman of the jury. The jury members were conductor Dalia Stasevska along with last year's Teosto Prize winners, composer Sebastian Hilli and music authors Stina Koistinen and Nicolas 'Leissi' Rehn. Nicolas 'Leissi' Rehn, who arranged some of the music for FOLK, did not take part in the jury's discussion about FOLK due to having a conflict of interest.

"We would like to thank the preliminary selection panel for selecting a diverse set of nominees representing a wide variety of genres. However, after the intensive listening stage, the jury was perfectly unanimous on which work should win: FOLK. It consists of fantastic songs and is a cohesive and considered whole that enraptures the listener," the jury said.

Awarded since 2003, the Teosto Prize is one of the most noteworthy art prizes in the Nordic countries. If the prize is awarded to one work, the prize is EUR 25,000.

The jury described the album FOLK as follows:
The excellent songs and perceptively explored themes successfully combine different influences and styles. The album is a balanced, high-quality work that was skillfully made and carries the listener from the beginning to the end, able to do anything.

In addition to the winning work, the jury also wanted to highlight Signe's collection of works To Sappho, in which the jury heard originality and inventiveness worthy of an honourable mention.