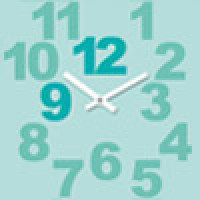 Kolibrí Festivaali -contributing to a diverse and multilingual childhood in Finland, 23-27.09.2020 Helsinki and Espoo
Kolibrí Festivaali is an interdisciplinary, multicultural, free, and open art festival for the whole family that celebrates its 5th anniversary this year. Despite the uncertainty of the times we're living, Kolibrí will be celebrated with dedication and creativity with the invited artists in Caisa, Sello library, Malmitalo and Malmi library. If organizing a public event is not possible, we are prepared to move Kolibrí Festivaali online.

In order to attend the 2020 edition of the festival that will take place from August 23 to 27, please register online 24.8.-19.9. at www.kolibrifestivaali.org. At Kolibrí we'll travel to the Amazonia rainforest and get to know it better and be amazed by its biodiversity, the variety of its indigenous communities and their ancestral knowledge and culture.
Kolibrí Festivaali
Kolibrí Festivaali is organized in the Helsinki Metropolitan Area since 2015. Our intergenerational and plurilingual program has no counterpart in the Nordic Region. The principles of Kolibrí are based on the following concepts: global education, lifelong learning for all and active learning, and so we offer the opportunity to experience diversity of the contemporary Finnish society in a safe and positive atmosphere. Our roots are with the Spanish and Portuguese speaking families, but everybody is welcome to take part in the Festival, without linguistic barriers.
Kolibrí Festivaali 2020
Register online to attend all free activities from 24.8 until 16.9 in www.kolibrifestivaali.org.
23.9.2020 at 5pm to 7 pm Kolibrí CAISA:
Panel debate: "Children's Culture and Diversity" (in English)
26.9.2020 from 10.30am to 5 pm Kolibrí in SELLO LIBRARY:
visual arts, sciences, music, dance, story times, and a lot of fun for all ages
27.9.2020 from 10 to 5 pm Kolibrí in MALMITALO & MALMI LIBRARY:
more science, visual arts, dance and creativity and remember the Plurilingual music concert "Meniños
11am to 4pm Children Book Fair
12am to 1:30pm Book launch "Muistan Sinua Rakkaudella" by Sanna Pelliccioni, Maami Snellman and Kiti Szalai. (in Finnish and Spanish)
Welcome! Bem-vindos! Tervetuloa! Bienvenidos! Välkommen!
Follow us fb and instagram @kolibrifestivaali