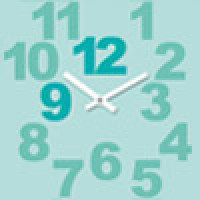 Invitation to Workshop on 25 August 2020 – Working Group for Cultural Policy, Immigrants and Promotion of Cultural Diversity
The Working Group for Cultural Policy, Immigrants and Promotion of Cultural Diversity invites all stakeholders and other interested parties to the project's workshop that was postponed in March. The workshop will take place on Tuesday, 25 August 2020.

Due to the COVID-19 situation we will organize workshop in two time slots with identical programme, which means that you can participate at 9-12.30 or at 12.30–16.00. The workshop will explore the opportunities for first and second generation immigrants in Finland to engage in artistic and cultural activities, both professionally and otherwise.
Venue: Ministry of Education and Culture, Meeting Room Jukola, Meritullinkatu 1, Helsinki.
The workshop seeks answers to how everyone could enjoy opportunities to pursue professional engagement in the arts and culture sector, and to participate in the Finnish art and culture scene as practitioners and producers. We will ask what concrete factors create such opportunities and what prevents them from being realised. How do the various parties in society open or close doors to new opportunities? What solutions do we have for promoting equality and equal opportunities in the field of arts and culture?
Registration
Please register for the workshop using the link below no later than Wednesday 19 August. The event can fit in total 80 attendees, and places will be filled in order of registration. If the event is full and you would like to be added to the waiting list in case of cancellations, please contact Sini Keinonen sini.keinonen@minedu.fi. Any places that become available later will be filled in order of registration.
Workshop registration

Ti / Tue 25.8. klo/kl/at 9 – 12.30

Ti / Tue 25.8. klo/kl/at 13 – 16.30
The workshop presentations will be held in English. Discussions will be held in Finnish, Swedish and English, as necessary. If you need sign language interpretation, please use the registration form to inform us no later than Friday, 14 August.
Accessibility
An induction loop is available at the venue. If you have accessibility requirements concerning the venue, please choose the accessibility option in the registration form so that we can send you more specific instructions for arrival.
More information
You are welcome to forward this invitation to recipients to whom it may be of interest.
Projects by Ministry of Education and Culture: Working Group for Cultural Policy, Immigrants and Promotion of Cultural Diversity

Kind regards,
Pasi Saukkonen, Chair of the Working Group
Maija Lummepuro and Sini Keinonen, Expert Secretaries of the Working Group
Ministry of Education and Culture
Contact:
Sini Keinonen
Tel. +358 295 3 30145, Mobile +358 400 243 939
sini.keinonen@minedu.fi