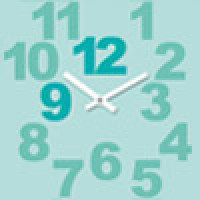 Inspiration Day at Luckan: Multilingualism and Inclusion October 29th
9–11.30 am at Luckan (Torget), Helsinki, and remotely via streaming
Is the Finnish-Swedish cultural field open for everyone? Even for people from another language background, and for people who are integrating in Swedish? What does it mean to work for a multilingual Finland, and how can more people feel included? Be inspired by lectures, discussions with experts by experience, and examples from the cultural field.
The Inspiration Day will be organised in two parts. The first part, on Thursday, focuses on how to organise events for a multilingual target group. The seminar can be followed remotely via streaming, as well as at Luckan. A more detailed programme with a schedule, speakers and partners will be published in October.
The speakers at the event will speak in Swedish while the presentations will be written in English. Questions are welcome in Swedish, English, or Finnish.
The second part, themed multilingualism at the workplace, will be organised in 2021.
Information about Luckans space and accessibility
Organizer: Luckan