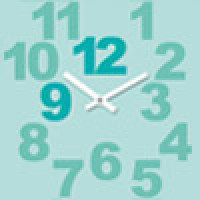 Kolibrí Festivaali events and open calls
Seminar and workshops about plurilingual families and diverse communities, call for papers for a conference and call for proposals for the festival.

Seminar + Workshop: Building Space of Encounter for Plurilingual Families
The case of Kolibrí Festivaali 3.3.2020 4-6 PM at CAISA Auditorium
Reserve your spot

How can we build more spaces of encounters for plurilingual families and diverse communities, with a particular focus on children and diversity? Can we build more creative platforms to support relations among different cultures? In this seminar we will share our learning experiences and journey since 2015 working with Kolibrí Festivaali a multicultural children's arts festival. How can festivals work as places for building community, supporting diversity and respect between diverse cultures?

Let's think together on models, practices and ways of working to support plurilingual, diverse and multicultural experiences.
info(at)ninho.fi
Call for papers workshop 31 "Global Education/Learning Celebrating Diversity through Creative Practices"
in The 20th Nordic Migration Research Conference & 17th ETMU Conference 12.-14.8.2020 University of Helsinki
Submit by February 29, 2020 through the conference website.

Come to share their own projects/initiatives and together think on strategies and ways forward. What is the role of creative practices in promoting mutual understanding, equal treatment and respect from early ages? What kind of spaces are needed to offer intercultural dialogues between children (and their families) that are not living in a diverse cultural and linguistic environment, and new/second/third generation immigrants? How can we, as a society, develop new skills that take into account diversity, equity, inclusion, accessibility and sustainability around Children's Culture?


Kulttuurikeskus Ninho's Call for Proposals to Kolibrí Festival 2020 program IS OPEN!
Submit by March 2. The main theme for 2020 is Amazonia!
Applications open for cultural workers to propose ideas for Kolibrí Festivaali 2020´s program.

Kulttuurikeskus Ninho ry
info(at)ninho.fi