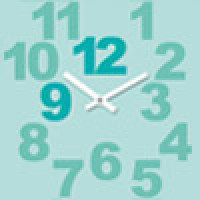 Sivuvalo project got Nuori Voima Prize
The Sivuvalo project was awarded 8th June 2017 for its contributions to literature in Finland. As stated in the award ceremony, Sivuvalo is an excellent example of the collaboration opportunities brought about by a respectful, open-minded and democratic take on literary work, and it sets an example for the entire Finnish society.
Sivuvalo project has been working since 2013 to improve, map and make visible the point of view and works of immigrant language poets and writers based in Finland.
Sivuvalo aims for a conscious and inclusive society, that respects the human right for individuals to freely choose their language of communication and thus the right to use their own language in their literary work.

Nuori Voima Prize
Nuori Voima Prize is awarded annually by Nuoren Voiman Liitto. Founded in 1921, Nuoren Voiman Liitto (NVL) is one of the oldest and most active non-profit literature organizations in Finland.
More information

Anna Ulvinen
anna.ulvinen(a)nuorenvoimanliitto.fi
tel. 044 207 4650
Marjo Niemi
marjo.niemi(a)nuorenvoimanliitto.fi
tel. 050 358 3924