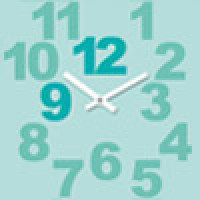 Seminar: Sustainability through Diversity – Cultural Politics in the Nordic Region, Helsinki 9.11.
Time: 9.11.2016 from 9:00 to 17:00
Place: Finlandia Hall, B-hall, Mannerheimintie 13, Helsinki, Finland
Culture is increasingly present in discussions about sustainability in the Nordic region. We understand that culture benefits social, ecological and economical sustainability. But more than producing culture is required to protect the Earth's ability to recreate human and other resources. Culture, as a concept gathering the artistic fields, must reflect the whole society all the way from policies and politics to production. Diversity, both ethnic, social and other, is one of the corner stones of sustainable development.
What role does diversity play in Nordic culture and cultural politics? How can diversity benefit the society we live in? What is already being done and what more should be done? The seminar gathers researchers, culture workers and opinion leaders to discuss these questions and gives opportunity for further dialogue and meetings.

Program
Among the speakers are:

Behrang Miri, Opinion leader, Sweden
Sonya Lindfors, Choreographer, Finland
Seher Yilmaz, Chairperson for Equalisters, Sweden
Niels Righolt, Director, Center for Art and Interculture, Denmark

The seminar programme (PDF). Attending the seminar is free of charge. Coffee and lunch are included.

Language
The seminar is held mainly in Swedish if not otherwise stated in the programme. Translation to Finnish, Icelandic and English is provided.

Registration
Registration through this link. Last day for registration is 28 October, 2016. The number of guests is limited.