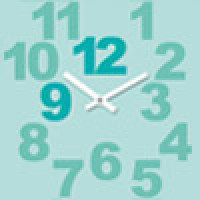 Alice Neel and Portraits in Art Conference, 24.9. Helsinki
Sat 24 September 2016, form11:00 to 15:00
Alice Neel and Portraits in Art Conference
This conference focuses specifically on paintings by Alice Neel, a masterful portrayer of people, while also discussing portraits and self-portraits in art in general. Admission is included in the museum entrance fee.
The conference languages are Finnish and English.
PROGRAMME

11:00 Welcoming words
Director Susanna Pettersson, Ateneum Art Museum

11:10 "There are no whole truths. All truths are half-truths". Alice Neel in the Modernist Era.
Curator Jeremy Lewison
12:10 All Too Human – The Perverse Poetics of Alice Neel's "Pictures of People"
PhD Marja Lahelma
Alice Neel is best known for her portraits, which depict ordinary people as well as celebrities. This talk examines the fascinating ways in which her paintings both draw from and resist the tradition of portraiture.

13:00 Break
13:30 An Artist's Speech: About Portraits and Self-Portraits
Visual artist Pauliina Turakka Purhonen, interviewed by Head of Public Programmes Satu Itkonen, Ateneum Art Museum. In Finnish.
14:15 Insights into the Portraits and Self-Portraits in the Ateneum Collections
Curator Anu Utriainen, Ateneum Art Museum. In Finnish.
14:45 Closing discussion. In English and Finnish.
15:00 Curator Jeremy Lewison's tour of the exhibition. In English.
The museum is open until 17:00.

Guided tours during the day
12:00-12:45 A guided tour of the Alice Neel exhibition in English
13:00-13:45 A guided tour of the Alice Neel exhibition in Finnish
Ateneum Art Museum, Kaivokatu 2, 00100 Helsinki, Finland, #AteneumMuseum @ateneummuseum