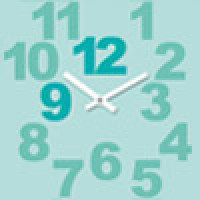 Kuriositeettikabi.net calls for papers! Theme: accessibility in museums
It's the end of summer, which also means autumn is coming as well as the new issue of Kuriositeettikabi.net. Theme of this autumns issue is accessibility in museums. The deadline for these articles is 1st of October 2016. Also this years autumn issue will be the celebratory issue as the journal has reached the mile stone of 10 years of age.
For this theme you can write about for example how to take into consideration persons with different kinds of disabilities. And how museums could or should solve these problems that hinder their museum experience.

Kuriositeettikabi.net
Kuriositeettikabi.net is an online publication regarding museum studies and all museum related topics. It is run by Museion ry, the student association of museology in University of Turku and in Åbo Akademi. Anyone who is interested in museums is welcome to write an article for the issue and you can write it in both English or in Finnish.
Theme for the issue is only a guiding line and you're more than welcome to offer articles outside of the theme. For example articles that fit into the issue are reviews of different museums and exhibitions; stories about what have you learned and experienced during time spend in training in a museum as well as summaries of scientific articles or for example writing a comment and taking a stand in one current hot topic that is being discussed in the field.

Instructions
We wish that the writers will be in contact with us beforehand and inform us what they are going to write about as it helps with the planning of the next issue.

You can send finished articles, ideas of articles and contact the editors via e-mail
Kuriositeettikabinetti(a)gmail.com
You can read the older issues and get acquainted with the issue here

More precise instructions on how to write an article

With warm regards
Milla Airosalmi
editor-in-chief
Kuriositeettikabinetti
kuriositeettikabinetti(a)gmail.com