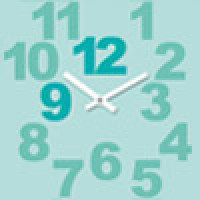 Priceless Words – The Nordic-Estonian Freedom of Speech Seminar 9.9. in Helsinki
9.9.2016 at 13:00 to 17:00
TING Hall, Nordic Culture Point, Kaisaniemenkatu 9, Helsinki, Finland
250 years of press freedom – the Nordic Principle of Publicity – is being celebrated this year. Press freedom and freedom of expression are deeply rooted in and valued high among the northern democratic societies.
Writers' international freedom of expression organization PEN follows the worldwide status of free speech. In Priceless Words – The Nordic-Estonian Freedom of Speech Seminar members from Danish, Estonian, Finnish, Icelandic, Norwegian and Swedish PEN centres share their views with interesting guests and invite the audience to discuss.
1. The right to speak

Freedom of speech is debated vigorously in the Nordic countries and Estonia at the moment. In Poland and Hungary, new sets of laws challenge free press, even democracy. What does the future hold for free speech in Scandinavia and around the Gulf of Finland? Is democracy threatened in our countries? And, can free speech hurt a democracy?
Discussing the topic is: editor, literature researcher Kerstin Almegård (Sweden), author, media researcher, Professor Elisabeth Eide (Norway), journalist Niels-Ivar Larsen (Denmark) and author, researcher of Japanese language and culture Rein Raud (Estonia). The panel is moderated by media researcher, Professor Anu Koivunen (Finland).
– Coffee break –
2. Is there dangerous literature?

Words are powerful and fragile at the same time. Sometimes they come with a cost – the world sees writers to pay the price. Looking from the past to the present: what makes a book dangerous? Is dangerous literature still being created?
Discussing the topic is: author Hassan Blasim (Iraq/Finland), author, critic, translator Kätlin Kaldmaa (Estonia), author, poet Sjón (Iceland) and novelist, poet Kári Tulinius (Iceland). The panel is moderated by author Sirpa Kähkönen (Finland).
LANGUAGE
The language of the seminar is English.
STREAMING
It is possible to follow the seminar in real time: the stream is provided by Ilona IT. The stream link will be updated to this site closer to the event.


REGISTRATION
The seminar is free of charge and open for everyone interested in literature and freedom of expression. Because of the limited seating it is necessary to register for the seminar. The registration is available 17.6–31.8 or as long as there are seats left.
Make sure to book your place in time, please register on Webropol


ACCESSIBILITY
The TING Hall at the Nordic Culture Point is accessible. Assistant dogs are welcome. Unfortunately, an induction loop cannot be used in the TING Hall, because of interference from outside sources.
The seminar is organized in cooperation with Finnish PEN, The Nordic Culture Point and Hanaholmen – the Swedish-Finnish Cultural Centre. The seminar is funded also by The Icelandic-Finnish Cultural Foundation, The Finnish-Danish Cultural Foundation and The Finnish-Norwegian Cultural Foundation.