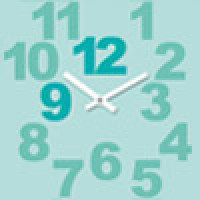 "Creative writing workshops at Caisa Cultural Centre", 20th and 22nd August, Helsinki
Next 20th and 22nd of August Sivuvalo will be organizing a couple of Creative Writing Workshops. The profile of the teachers is rather interesting, and no only that, the workshops will be multilingual (Arabic, Finnish, English and Spanish) adding an extra dimension of interest and creativity to the sessions.
Caisa Cultural Centre, Mikonkatu 17 C / Vuorikatu 14, Helsinki
Kokoushuone 3
Free entrance
20.8.2016 at 15.00
"A catching vivid and unusual workshop from discovering the self to engagement with the unfamiliar"

Amir Darwish is a British/Syrian poet of Kurdish origin. He was born in Aleppo in 1979 and came to the UK as an asylum seeker during the Second Gulf War. His poetry has been published in the USA, Pakistan, Finland, Morocco and Mexico and in the anthology Break-Out. He has recently completed an MA in International Studies at the University of Durham. Don't Forget the Couscous is his first book of poetry.
22.8. 2016 at 12.00
"Uses of prompts to stimulate creative writing groups."

Andy Willoughby performance poet and senior lecturer in creative writing at Teesside University (U.K). Andy will lead some creative writing exercises based on visuals, sound and sense memory and discuss how to design exercises for use with diverse groups.
Andy is the author of Between Stations (Smokestack books 2016) Sampo: Heading Further North - with Bob Beagrie (Red Squirrel 2014/ Savukeidas 2015) Tough (Smokestack Books 2006) and has edited many bi lingual collaborative pamphlets and anthology featuring Finnish and Northern English poets with Ek Zuban Press.