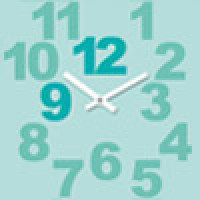 All Cats Are Beautiful! Mustikka and Utopia Helsinki Grand Jubilee 20th August
Time: Saturday 20th August 2016 at 19-24
Place: Oranssi, Kaasutehtaankatu 1, building 11, Helsinki
Mustikka and Utopia Helsinki Collectives invite all those who defend animal rights and who are energized by animal power to join in the cat feminist party on Saturday 20.8.2016 at 19-24! The party is free of charge, for all ages, alcohol&drug-free and accessible. Children are also most welcome!
Two bands are present at the jubilee. DÖD plays punk and Haureudenkäynti offers a feminist punk opera. DJs will be playing, too!
A vegan cafe is open during the early evening, so bring cash! At the party a cat feminist zine All Cats Are Beautiful! will be released. It was made in a cat feminist workshop hosted by Utopia Helsinki and Mustikka at the FemF, Feminist Forum, in 2014. In addition, at Oranssi are displayed the art works made in the cat feminist workshop held by Mustikka and Utopia Helsinki at FemF 2015. Thank you for all of you who participated in making the zine and the art exhibition!
Oranssi including gender neutral WC are accessible by wheelchair. The event follows safer space policies. Respect others. Do not question each others differences. Do not bully or disturb anyone verbally or physically. Give space and make sure for example that everyone can see the stage. Turn to the organizers if you need help with anything!
Get lost animal abuse and your harm schemes! Rights for all living beings! Get lost police brutality and your oppression systems! Freedom for all living beings!
Utopia Helsinki

Mustikka

All Cats are Beautiful! Facebook event