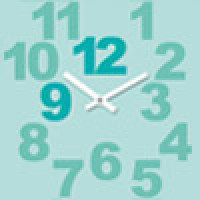 State of Access Report: A survey of UK live music accessibility
Music charity Attitude is Everything has published its third State of Access Report, which provides a biennial snap-shot of UK live music accessibility and the barriers that disabled music fans are facing at gigs and festivals.
The report, which is being launched at London's Bush Hall with support from Glastonbury Festival, Association of Independent Festivals, Bristol's Colston Hall and Independent Venue Week, reveals that simple changes to online information provision could have a dramatic impact on the experiences of Deaf and disabled customers.
Key findings include:
1/3 of venue and festival websites provide no access information
For disabled fans, the first barrier to accessing live music typically happens before they've even purchased a ticket. Detailed access information on venue and festival websites is essential for 20% of the UK population to be able to determine whether they can attend an event. Disabled audiences are unlikely to attend live music events unless they know their diverse range of access requirements can be met.
2/3 of independent venues provide no access information
The lack of access information is particularly pronounced at independent venues, where most people start their relationships with live music as both artists and audience members. A lack of information often implies poor physical access, even if that is not the case.
Less than 1/5 of websites surveyed provide 'good' access information
Comprehensive information is crucial – knowing whether there are two steps, or two flights of stairs, or whether you can bring a Personal Assistant, or find an area to sit down, could be the difference between a fan buying tickets or not.

The findings and conclusions are based on 280 mystery shopping reports by Deaf and disabled people, bespoke research including a survey of 386 venue and festival websites, and a set of case-studies drawn from the hundreds of venues and festivals the charity works with.
Download the full report and executive summary on attitudeiseverything.org.uk

The report is supported by leading national law firm Irwin Mitchell and Arts Council England.