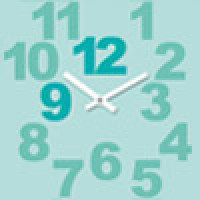 Call for papers and illustrations: Queer, Feminism, Disabilities
QFemZine – Queeriä ja Feminismiä/ QFemZine – Queer and Feminism 2/16 Disabilities (Coming in October)
The status of disabled people has throughout history been weaker or different than to those without disabilities. The rights of disabled people are still today getting too little attention for example in queerfeminism, anarchism, legislation and party politics all around the world. Services for the disabled are been cut and the human rights of disabled people are been restricted. Many spaces and events are inaccessible. Disabilities are often branded with a strong stigma and there isn't enough information available on the status of disabled people and on the diversity of disabilities.

Call for papers and illustrations
We are in search of writings on disabilities intersecting with queer and queerfeminism as well as writings that address disabilities independently.
Writings, illustrations, comics, videos – science, art, politics! Writing languages eligible are Finnish, English and Swedish.
*The call is open to everyone until the 18th of September, which is the deadline for the first drafts of the texts.*

More information
Please do not hesitate to ask for more information!
qfemzine(a)gmail.com
facebook.com/qfemzine
qfemzine.blogspot.com