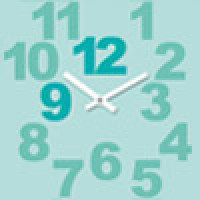 Thesis: Culture belongs to everyone!
Culture belongs to everyone! is a thesis on the accessibility in two cultural institutions of Turku city: the main library and the concert hall.
It is written by Panda Eriksson and ordered by the recreation division of Turku city and was written with the sincere intent of utilizing an intersectional perspective of accessibility as a term. The goals were to chart the conditions in these two institutions and to develop and fix problems and issues that arose. However, the purpose also was to create a theoretical and methodological base that could be applied to any cultural institution of the public sector, as well as to other buildings and public spaces with a slight shift of perspective.
Panda Eriksson has graduated from Humak University of Applied Science, Degree Programme of Cultural Management.
Panda Eriksson's Thesis: Culture belongs to everyone! (Theseus.fi). The thesis is in Finnish, abstract in English.

More information

Panda Eriksson, eriksson.panda(a)gmail.com