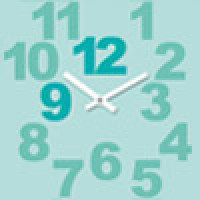 Call For Papers: Disability, Arts and Health Conference, deadline 30th June
The Disability, Arts and Health conference 1.-2.9. in Bergen aims to reflect critically on how disability is represented and theorised in contemporary society, both in an academic context and outside the academy, including byclinical practitioners, community activists, mainstream media and creative arts practitioners.
With the recent development of increasingly sophisticated technologies that can aid individuals with disabilities (e.g., high-tech prostheses, brain implants, exo-skeletons, and transplantation surgeries, among others), the modes through which disability is represented in mainstream and alternative cultures have changed substantially.
This conference aims to interrogate those changes and look forward to the future of critical disability studies. The purpose of the conference is not simply to reform existing paradigms concerning disability, but to investigate and assist in the creation of new models that constitute a critique of a model still dominated by biomedical perspectives and by limited attempts to extend existing legal rights to people with disabilities. We aim to take a critical and creative perspective in thinking through the potentialities of multiple and diverse embodiments and practices.

Call for Papers
We welcome abstracts from scholars, artists, community activists and practitioners from a diverse range of disciplines. Topics that may be considered include, but are not limited to:

Representations of disability
Prosthetics and the prosthetic metaphor
Biotechnology and disability
Disability in creative arts practice
Gender, sexuality and disability
Critical disability studies
Race and disability
Disability and colonial and anti-colonial practices
Biotechnological, health and/or disability imaginaries
The politics of disability

Please send an abstract (up to 250 words) by 30th June 2016, including a short biography (up to 50 words)to genderbodyhealth(a)gmail.com

Organizers
The conference is organised by the Nordic Network for Gender, Body, Health in collaboration with the Centre for Women's and Gender Research (SKOK), University of Bergen, Financed by Bergen Universitetsfond and the Nordic Culture Fund