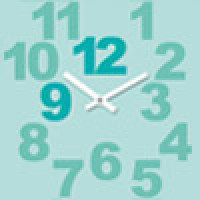 Universal Design 2016 (UD2016)
Learning from the past, designing for the future
York, 21 – 24 August 2016
UD2016 has great pleasure in inviting you to the 3rd International Conference on Universal Design, which will take place in the historic city of York (formerly the Viking capital Jorvik and even more formerly the Roman Eboracum). The conference will explore all aspects of universal design, design for all and inclusive design from both practical and theoretical viewpoints. We will aim to understand what has gone before to invent a better, more inclusive future.
After the first two very successful Universal Design Conferences in Lund in 2014 and Oslo in 2012, we look forward to welcoming a diverse and creative group of practitioners and researchers to York for discussions, demonstrations, drinking and debating.
More information and program on ud2016.uk

Further information
All enquiries to the conference chair: Helen Petrie, helen.petrie(a)york.ac.uk.