Culture for All initiates a Nordic project in the multilingual literary field
Culture for All Service initiates the project Multilingualism and diversity as a resource in the cultural field – employment and integration through literature in the Nordic Countries. The project will support the inclusion of non-dominant language literature in the Nordic literary field from the point of view of both authors and readers.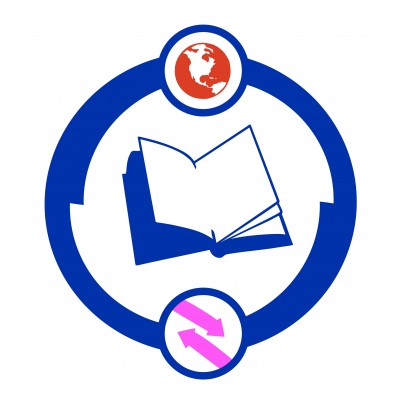 The Project connects and makes visible organizations, practices and actors of the multilingual literary field from different Nordic countries and supports their interaction. The concrete outcomes during the first year will include the construction of a multilingual database of literature specialists and a survey of the literary field in Arabic in the Nordic countries.

This initiative forms part of a three-year-long project An Open and Innovative Nordic Region with Healthy People 2020 – Equal Opportunities for Welfare, Culture, Education and Work, which starts during the Finnish Presidency of the Nordic Council of Ministers in 2016. The Presidency Project will be carried out in cooperation between the Ministry of Social Affairs and Health, the Ministry of Employment and the Economy, and the Ministry of Education and Culture.
Background for the work with multilingual literature
Multilingualism and diversity as a resource in the cultural field is based on previous collaboration between Culture for All Service and organizations and projects of the Finnish and Nordic literary field.
In March 2016 Culture for All co-organized a Nordic seminar Literature Without Borders in Helsinki. It gathered writers and specialists of literature from different Nordic countries to reflect on the situation of non-dominant language authors, multilingualism and freedom of expression. The seminar was organized together with The Finnish Critics' Association, The Finnish Reading Centre, Finnish PEN, The International Cultural Centre Caisa, The Nordic Culture Point and Sivuvalo Project. Before the seminar Culture for All collected information about the position of non-dominant language authors in Nordic institutions. This information was published in the report Wandering Words. Comparisons of the position of writers who write in non-dominant languages in Nordic support structures of literature. (Outi Korhonen & Rita Paqvalén, 2016).

Outi Korhonen started the work as the coordinator of the project on May 16th 2016 in the premises of Culture for All Service. She has previously worked in the multilingual art and literature field in coordination, education, art projects and research. The director of the Project is the Executive Director of Culture for All, Rita Paqvalen. The Diversity Advisor Ahmed Al-Nawas of Culture for All will work with the Arabic language literature.
Multilingualism and diversity as a resource in the cultural field is funded by the Ministry of Education and Culture, Finland.
Contact

Project Coordinator
Outi Korhonen
outi.korhonen@cultureforall.fi
+ 358 40 594 6596
Diversity Advisor
Ahmed Al-Nawas
Ahmed.al-nawas@cultureforall.fi

Executive Director
Rita Paqvalen
Kulttuuria kaikille -palvelu
rita.paqvalen@cultureforall.fi