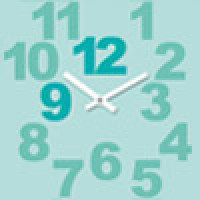 Cross Over Festival, Helsinki 8.-12.6.
Culture Association EUCREA Finland arranges Cross Over Festival in cooperation with Cultural Service for the Visually Impaired, The Threshold Association and Music Theatre Kapsäkki. The 9th Cross Over is arranged on 8.-12.6.2016 at Pannuhalli, The Cable Factory, Tallberginkatu 1, Staircase P, 00180 Helsinki.
Program
Cross Over Festival is an event, where artists with and without disabilities present their music, literature, dance, visual art, theatre and poetry. Program includes for example X Dance festival, Kari Peitsamo, Pertti Kurikan Nimipäivät, poem symphony by Ville Hytönen, Ari Taskinen & Jyrki Tapio, and a monologue called Lause by Pekka Heikkinen. More to be announced!

Accessibility
Pannuhalli is accessible venue. Free admission.
More information
eucreafinland.org/crossover
Ismo Helén, Kulttuuriyhdistys Suomen EUCREA ry
tel. 050-3543979 / ismo.helen(a)kolumbus.fi