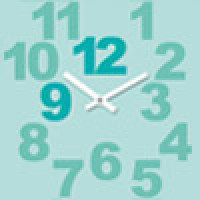 Blaue Frau workshops in Helsinki in May
Blaue Frau Workshops is back for its 3rd series! The workshops are supported by Kulturkontakt Nord. All workshops are conducted in English, and are open to everyone - free of charge. The topics of the workshops are norm critic, racism and hate.
Nordic artists are invited to conduct the workshops based on their political work in visual and/or performing arts.

Sign up
Anyone interested can sign-up at info@blauefrau.com
Workshop with Sandra Yi Sencindiver, May 7th-8th 2016 from 10 - 16

Sandra Yi Sencindiver is the founder and artistic co-director of the city space theatre Teatergrad whose focus is reaching (new) audiences in city spaces as well as the founder and artistic co-director of danskdansk (danish-danish): a political theatre group that focuses on creating pieces that address issues of Danish society, diversity and whose form experiments with how art meets and includes its audience. Sandra Yi Sencindiver is trained actress from the National Theatre School at Aarhus Theatre and has worked as a both a traditional actress at large traditional stages as Aarhus Theatre, Østre Gasværk Teater and Nørrebro Theatre as well as a co-creative artist and director with smaller independent theatre groups as Fix & Foxy, Rio Rose, Teatergrad and danskdansk. Sandra Yi Sencindiver is also an active member of the Committee of equal opportunity in the Danish Actors Guild.
Workshop with Poste Restante, May 14th - 15th 2016

Poste Restante is a Swedish performance group and the artistic collaboration between Erik Berg, Linn Hilda Lamberg and Stefan Åkesson. Since 2007 Poste Restante has produced numerous large scale performances and has been presented at festivals such as Baltic Circle (FI), Santiago a Mil (CL) and Salzburger Festspiele (AT). Their most recent productionThe Leviathan Camaraderie premièred in October 2015 in Stockholm.
In Poste Restante's work the individual visitor holds the position of being the centre, the main character and final receiver. The performances often take the form an unexpected but sincere organisation or institution, where the visitor is placed at the heart of an ongoing dilemma. Rather than finding solutions to these conflicts, their work aim to legitimize the problem and to act as a catalyst for deep reflection on difficult questions and scenarios. Information is always clear and the participation concrete. Met with respect for her specific conditions and challenges, each visitor is offered an opportunity to think complicated thoughts all way through as well as courage to take his or her emotions seriously.
poste-restante.se

More information
Please let me know if you have any questions.
Ilse Ybarra
Marketing and Production
+358 40 8304246
ilse(a)blauefrau.com