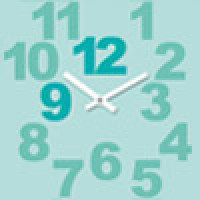 Supporting Immigrants in Higher Education in Finland (SIMHE), desk opened
The Finnish University Partnership for International Development (UniPID -network) has launched a project titled Supporting Immigrants in Higher Education in Finland (SIMHE), which is funded by the Ministry of Education and Culture (MEC).
SIMHE acts as a pilot project for facilitating immi-grants´ access to higher education. The project co-operates with a simultaneous pilot project of Metropolia University of Applied Sciences. The services are offered both online and via the SIM-HE-desk located in Jyväskylä.
What?
SIMHE-desk offers personal guidance and counselling for adult immigrants who are looking for suitable higher education and career paths. We inform about the study opportunities offered by the Finnish HEIs and the ways of continuing studies through them. We also offer practical support with the questions regarding the Recognition of Prior Learning (RPL).
For whom?
For adult immigrants residing in Finland who are eligible to apply for higher education, or who have prior studies in higher education and are interested in continuing their studies in Finland. In the first phase, services are especially aimed at asylum seekers.
Where?
The Jyväskylä SIMHE-desk is located at University of Jyväskylä's Department of Social Sciences and Philosophy. Online contact is available regardless of location.
When?
The personal guidance service will begin at the Jyväskylä SIMHE-desk on 20 April 2016. Guidance and counselling services are offered Mon-Thu 9.00-12.00. The personal Study Talk is by appointment only. Reservations by email to simhe-info(a)jyu.fi The possible need for interpretation should also be expressed while booking the appointment.
How?
Guidance and counselling services are being offered in Finnish, English and Spanish.
1. via email at simhe-info(a)jyu.fi
2. via Skype-call (please, make an appointment first)
through simhe-desk account
3. Personally (please, make an appointment first) in Keskussairaalantie 2, Jyväskylä (Opinkivi 316, 3rd. floor)
More information available from the SIMHE Project Coordinators:
Marita Häkkinen / marita.h.hakkinen(a)jyu.fi / +358 40 8054913 Katinka Käyhkö / katinka.i.kayhko(a)jyu.fi / +358 40 8054914