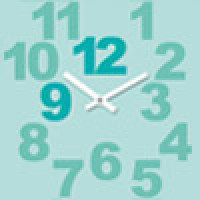 Funka's photo challenge 2016
What does accessibility mean to you? If you can tell Funka with a photo, you may be the winner of a gift certificate worth 3000 SEK. Everyone can take a good picture!
This is not a competition for the pros and we will judge entries based on the ideas behind each photo and clever interpretations of the theme, not the quality of the photo itself. Snap a picture with your phone!
Every day, we can all find thousands of examples of accessibility. Some are good and some are bad. Perhaps, you find an example of physical accessibility, that enables you to decide when, where and how you move within the space.
It could also be an example of accessibility on the web. The opportunity to interact, participate, recieve information and utilize services.
Bridges, buses, signs or brochures – take a picture of whatever you want, in any way you want. Be creative!
The purpose of this challenge is to gather good examples of accessibility and share them, in order to inspire others! We will therefore reserve the right to use these examples in our talks, seminars and other settings. We will always share the name of the photographer.
The winners will recieve a gift certificate

Six people will win, and apart from fame and fortune, they will recieve clever gift certificate.
1st prize, 3 000 SEK
2nd prize, 1 500 SEK
3d prize, 500 SEK
4th – 6th prize, 100 SEK (each)
Funka will get in touch with the winners by e-mail or phone and on Funka's website by Setember 1st 2016.