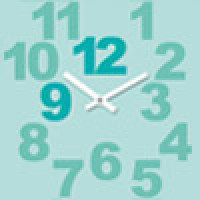 Save the date! Arts and Audiences
Date: November 7-8. The conference starts at 13.00 on November 7th and ends with a 3-course networking dinner on November 8th.
Venue: Clarion Hotel Post, Gothenburg
Leading transition
This last year has brought to surface many challenges that have been brewing for a long time in our Western societies. To face them, great many issues have to be addressed with fresh eyes and from new perspectives. The need for brave and innovative leadership in all sectors is ever more imperative.
How do the arts engage with the pressing need for social change? How do we engage audiences to contribute to a resilient transition into an upgraded world? And what, in practical terms, do we need to change to be successful?
This year's focus is on audience centered leadership that inspire the reinvention of artistic practices and culture institutions. The theme is 'Leading Transition'.

Programme
The full programme will be released on September 1st. Until then, follow us on social media to stay updated on the programme.
If you want to explore how political, institutional and artistic leadership affects audience centered culture institutions, this is the conference for you!
Read more: artsandaudiences.com


About Arts & Audiences
Arts and Audiences is a Nordic cross-sector meeting point for cultural leaders, artists, artistic directors, curators, producers, learning managers, communication managers, cultural architects and strategists who want to find new ways to extend and expand audience engagement.
Arts and Audiences 2016 is produced by RePublik, Kultur i Väst, in collaboration with NPU - Norsk Publikumsutvikling, CKI - The Danish Centre for Arts and Interculture, Producentbyrån.