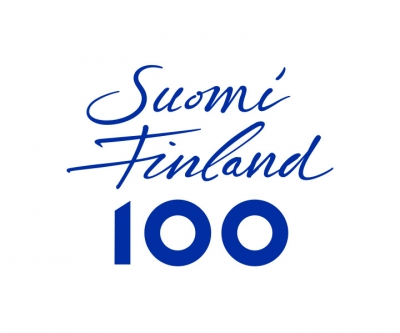 Seminar: Tietoisesti vaiennetut 17.5
Seminar: Tietoisesti vaiennetut ("Knowingly Silenced")
17.5 at 16.00–18.30
Päivälehti museum ("Museum of journalism"), Ludviginkatu 2-4, Helsinki

Background
The Finnish Criminal Law contained until 1999 a paragraph that banned public "encouragement of homosexuality". This paragraph, that was introduced in 1971 as a result of the decriminalization of homosexuality, affected the ways in which homosexuality was presented and silenced in Finnish media. The theme of the seminar is how the paragraph affected the public discussions in the 1970s and 1980s.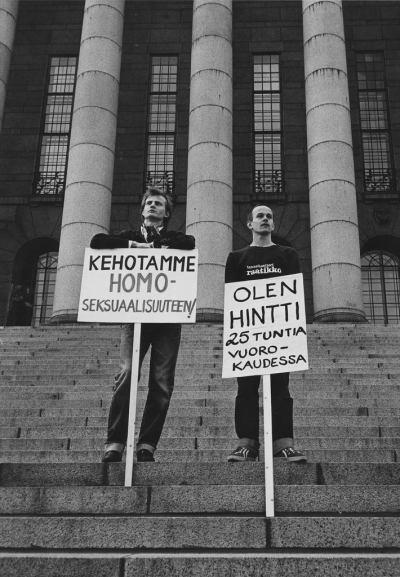 Panel discussion
The seminar will be arranged on the International Day against Homophobia and Transphobia 17.5.2016. Participants of the panel discussion: President Tarja Halonen, lawyer Ulf Månsson and writer Pirkko Saisio. Moderator: professor and media researcher Anu Koivunen. The seminar language is Finnish.

Registration
The seminar room fits only 80 participants. The seminar is already full!
Accessibility
The seminar space is accessible. The seminar will be interpreted to Finnish Sign Language if needed, please inform us when you sign up, if you need interpretation!
Finland 100 – In Rainbow colors
The seminar is the starting point for the project Finland 100 – In Rainbow Colors, which is a joint project by the Finnish LGBT organization Seta and Culture for All Service. The project is a culture, art and information project that presents the LGBT-history as a part of the national narrative of the independent Finland, collects new stories and material on the daily life of the LGBT minorities and brings forward current art and culture with a queer perspective.
Finland 100 – In Rainbow Colors Facebook page

www.seta.fi
www.cultureforall.fi
Facebook event



More information:
Project Director Rita Paqvalén, rita.paqvalen(a)cultureforall.fi
Artistic Director Katriina Rosavaara, katriina.rosavaara(a)gmail.com