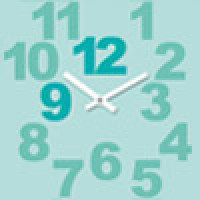 Danger of a Single Story - Shaking the Concept of Whiteness
Workshop open for all at Zodiak on 24.4., deadline for registration 8.4.
Description of the workshop
Can information be objective or neutral? How is reality constructed, and how does it manifest in our society? What kinds of stories we tell about otherness? What kinds of power structures we reinforce or deconstruct through art? Through what kind of spectacles we look at the world around us?
The workshop given by activist Maryan Abdulkarim and choreographer Sonya Lindfors investigates and shakes up the concept of whiteness through speaking and looking, taking apart, exploring and experimenting.

Sonya Lindfors
Sonya Lindfors is a Helsinki-based choreographer and the artistic director of the UrbanApa art collective. Her aim is to shake up, deconstruct and bend existing power structures through her works. She currently focuses on representations of otherness, the concept of fake and a method called Bad Girls.

Maryan Abdulkarim
Maryan Abdulkarim is a socially oriented jack of all trades from Tampere who writes columns and runs a one-woman company.
Registration
Sign up for the course on Zodiak website, deadline 8.4.


Information about the workshop
Sunday 24 Apr at 11-14
Instructors: Sonya Lindfors and Maryan Abdulkarim
Location: Zodiak Studio C4
Duration: 1 krt / 3 h
Participation fee: 35 €
Please registrate by 8.4.
Availability is limited, so sign up in time! Welcome letters and invoices are sent to participants immediately after registration closes. Cancellations must be communicated no later than seven days before the course begins. With the exception of injuries and illnesses certified in writing by a doctor, cancellations made later than seven days before the course or workshop are subject to full course fee.
Please bring a receipt of your course payment to the first meeting of your course. Zodiak's courses and workshops can also be paid using pre-paid Liikuntaseteli and Kulttuuriseteli vouchers (Smartum Oy) as well as Virikeseteli vouchers (Edenred Oy).
For further inquiries
please contact Inari Pesonen at inari.pesonen(a)zodiak.fi or 050 412 7116 (weekdays from 11 am to 4 pm).