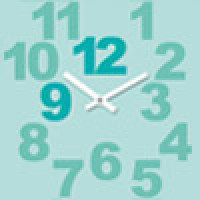 Lecture: Queering the actor
Queering the actor, the dramatic text and the theatre - biophilic mixtures, lecture 11.4. in Helsinki
Lecture
Monday 11.4.2016, at 17-20
Esitystaiteen keskus (ESKUS), Suvilahti, Helsinki
Free entrance (please register: lustrf [at] gmail.com)
The event is in English.
tel. +358 45 164 6004
Lecture by: Sebastian Bark and Ilia Papatheodorou (She She Pop)
Sebastian Bark and Ilia Papatheodorou will present the work and methods of the Berlin based theatre company group She She Pop. The lecture focuses on performance strategies that are task-based and the use of autobiographical material as a method for the stage.

She She Pop
She She Pop is a performance collective founded in the late 1990's by graduates of the Applied Theater Studies program in Gießen. Members are Sebastian Bark, Johanna Freiburg, Fanni Halmburger, Lisa Lucassen, Mieke Matzke, Ilia Papatheodorou and Berit Stumpf.
For She She Pop, the stage is a space, in which decisions are made, various forms of dialog and social systems tested, and grand gestures and social rituals learnt or discarded. She She Pop see it as their mission to explore the social boundaries of communication – and transgress them in a purposeful and artistic way in the protected theatrical space.

Organizer
The lecture is arranged by LUST as part of the workshop series The Autonomous Actor (DAS). The workshop series aims to research artistic autonomy for actors within contemporary theatre. LUST Association is a non-profit organization working to develop the professional theatre field in Finland through the Swedish-language theatre.

Registration
The lecture is free of charge but with limited seats so please e-mail lustrf [at] gmail.com to register.