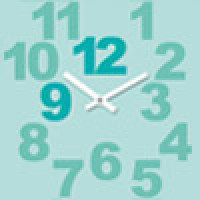 New report about the linguistic and national borders of Nordic literature
The Nordic countries are becoming more and more multilingual, and many writers living in the Nordic countries are writing in other languages than the Nordic ones. The increasing multilingualism of the North brings new possibilities, but also challenges to the field of literature. What is the position of the writers writing in other languages than the national ones within the literary field and how does literature travel across language and national borders in the Nordic countries?
The report Wandering words. Comparisons of the Position of Non-dominant Language Writers in Nordic Organizations was published 17.3. Based on this report, seminar "Literature without borders" was organized at the Nordic Culture Point on 18.3. The aim of the report and seminar is to examine the literary field from a multilingual perspective and to find new approaches and solutions to the problems that these writers are facing in the field of Nordic literature.

The report points out that although the Nordic literary institutions do take non-dominant language writers into account in many ways, there are still many barriers, that prevent the equal participation possibilities of writers. The barriers are based on the linguistic and national structure of the literary field. The barriers are linked to the membership of writers' unions, funding, publishing, translations, visibility and export, and they are different in different countries and institutions.

For example The Norwegian Authors' Union has created a good system to evaluate non-dominant language writers, but NORLA − Norwegian Literature Abroad, which promotes the export of Norwegian literature translation support to foreign languages covers for the present only literature written in Norwegian and therefore excludes also Sámi literature. In Finland, the situation is almost the opposite. The authors' unions in Finland only approve memberships of writers, who write in Finnish or Swedish. The Finnish Literature Exchange (FILI) supports the non-dominant language writers in different ways.

The report points out, that even though the Nordic literary field is not yet fully equal from the viewpoint of non-dominant language writers, motivation exists and there are good practices to take different languages into account. By Nordic cooperation we can overcome some of the problems and find ways that makes it easier to have non-dominant language books published, evaluated and reach readers in different Nordic countries. The report also addresses the position of Sámi literature and reminds, that Finland, Sweden and Norway have to bear together their special responsibility about promoting Sámi litareture at all levels of supporting literature and writers.

The report is written by Outi Korhonen and Rita Paqvalén and the report is published by The Culture for All Service. The report (DOC and PDF) is available on the website of Culture for all.


More information:
Rita Paqvalén
Executive Director, Culture for all
rita.paqvalen(at)cultureforall.fi
Tel: +358 (0)40 674 3528