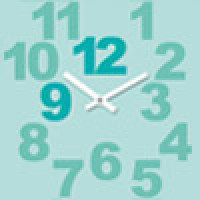 International Cultural Centre Caisa is seeking a Director
Caisa is seeking a Director for permanent employment.
Caisa's mission is to serve as a cultural centre for an increasingly international Helsinki and to support the development of urban diversity through culture and arts.
The Director is responsible for Caisa's operations, communications, finance, human resources and development.
Caisa's Director works under Cultural Office's cultural services department. The Director's salary is EUR 3,946,17 plus any experience and personal bonuses.
The target is to have the position filled by 1 August 2016.
The City of Helsinki promotes equal opportunities to its staff and subscribes to a comprehensive equality policy.
The Director must have a Master's degree or an equivalent foreign qualification, the necessary experience in managerial duties, familiarity with Caisa and what the City of Helsinki Cultural Office engages in, good cultural networks, a good track record of cooperation skills, ability to work under pressure and a sufficient command of Finnish and English. Any other language skills are considered an advantage.
For more information please contact Head of Division Paiju Tyrväinen, 050 5930 951
Applications: e-rekry Helsinki
Deadline for applications: 03.04.2016 23:00