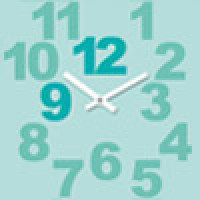 How accessible are the higher education institutions?
Report by Otus studies students' assessment of the accessibility of Finnish universities and universities of applied sciences (UAS) in 2015.
The data collected for the study is based on a survey aimed at all higher education students in Finland. We made a particular effort to reach students who belong to some special group, students with some disadvantage, disability or illness affecting their studies. The survey included structured and open questions through which we charted the physical, psychological and social dimensions of different aspects of
accessibility.
In this report, the physical dimension refers to buildings, study materials, teaching methods, and tools. The psychological dimension covers the appreciation of diversity as a resource in and between different groups through all of the higher education institution The social dimension refers to what information, skills and attitudes on different needs the members of the community have.
The survey shows that, of the different aspects studies in this survey, higher education students are generally most content with the accessibility in student admissions. Accessibility of the physical environment and in student associations is next on the list of what students are most content with. The area students are least content with is the accessibility of practical training and internships. Students were also discontent with the accessibility of policies and social interaction.
The study is in Finnish, but the abstract is also in English.
Korkeakoulujen saavutettavuus - Katsaus korkeakoulujen sosiaaliseen, psyykkiseen ja fyysiseen saavutettavuuteen opiskelijoiden näkökulmasta. Tiia Villa ja Sanna Kivisalmi. Otus 53/2016.