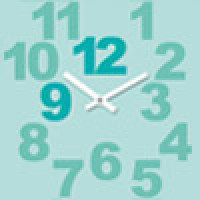 Celebrating inclusive dance: MeetShareDance 8-10.6. & X Dance Festival 11.6., Helsinki
X Dance Festival

X Dance Festival with its slogan All Bodies All Ages All Abilities aims to challenge, surprise and push boundaries in dance. The day long festival offers workshops, discussions and performances celebrating integrated dance and inclusive practices. X Dance Festival will be part of the CrossOver Festival. The Festival orientates around 4 categories: Performance , Photo, Video, Workshop. To nominate your work you may be a private person, workgroup or association. Apply by 22.04.16 with this form

Applicants will be notified by email about their submission by 02.05.16. We will pay 100€ -300€ for each participating project that has been carried out as depicted in the original project draft.

Further Information about X Dance Festival:
Sally Davison
(Artistic Director of Kaaos Company)
sally(a)danceabilityfinland.com
+358(0)40 0843689
danceabilityfinland.com/kaaos/festivals


MeetShareDance 8-10.6.16
MeetShareDance 8-10.6.16, Cable Factory, Helsinki Finland
Kaaos Company is hosting the 5th edition of MeetShareDance, an international immersive participatory event, where integrated dance professionals exchange the knowledge. Open for different dance styles and techniques. Three full days, from Wednesday to Friday.
– 6 integrated dance workshops with international teachers – discussions – final Street Parade
Registration OPEN for teachers and participants. Deadline for applications :
TEACHERS 15.3.2016
PARTICIPANTS: 1.5.2016
Fee: 100€ (special price for groups)
Further information MSD's website
Kaaos Company
Kaaos Company is the leading inclusive dance group in Finland whose work aims at challenging stereotypes through artistic work and processes. The producer of Kaaos Company is DanceAbility Finland a non profit organisation established to promote DanceAbility and inclusive dance practices.