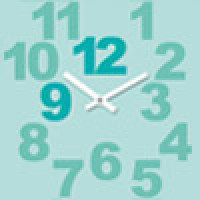 Multilingualism is creativity! Study about art and multilingualism
The report covers a study on the thematic grant call that Kone Foundation launched in 2013 on the theme Multilingualism and Art, and the 58 projects funded in that grant call.
The aim of the study was to analyse the funded projects according to how they could be placed in the fields of multilingualism and art, how they highlight different languages and manifestations of multilingualism, and how they tie that with different art forms and ways of creating art.
Eight of the projects were selected as focus projects, which were then analysed more deeply.
The study analysed each project's objectives and the methods used to achieve those objectives. In addition, data was collected about best practices developed in the projects and about areas that were perceived as problematic. The data for the study was collected through surveys and interviews, by attending events, and by following the publicity the projects had received in the media.
The study was launched in October 2013, and the collection and analysis of data were finalised at the end of 2015. At the time of the study's launch, some of the projects had already been completed. However, most of them were still in progress or just being started. In early 2016, when this report was being finalised, some of the larger projects were still ongoing.
The report is in Finnish, but it has English summary. Read the report about Multilingualism and art on Cupore website (PDF)