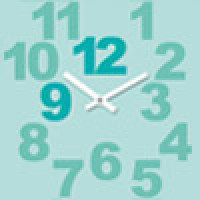 RECEPTION, the triennial of the Community arts
RECEPTION the 1st triennial of the COMMUNITY arts, APRIL 1st – June 5th 2016
in Helsinki–Kemiönsaari–Turku–Mynämäki–Rauma–Pori–Vaasa, Finland
The first triennial of the community arts in Finland offers a broad view on socially engaged art practice and on the works of art created in interaction and collaboration with various communities. The theme of the triennial RECEPTION refers on the one hand to the act of receiving as well as to hospitality. On the other hand, it raises questions about the resistance and the power structures. Who do we welcome, to whom do we turn our backs? In which troops do we stand and whose voices are being heard? In this time, what creates the feeling of togetherness? What kind of reactions and artistic outcomes creates the trinity of the artists, the communities and society ?
Between the spring and the early summer of 2016 RECEPTION will spread out to the west coast of Finland. The participating cities are Helsinki, Kemiönsaari, Turku, Mynämäki, Rauma, Pori and Vaasa. In each city, both local and visiting artists open and showcase their collabrative art processes and practices to the wider audience. The full triennial programme contains e.g artists-in-residence, discussions, presentations and works created during the event together with local communities. The full programme will be published by the end of February 2016. More information about RECEPTION triennal vastaanplusotto.fi/briefly-in-english

Organizers
RECEPTION is organised by the Saari Residence maintained by the Kone Foundation, Arts Promotion Centre Finland (Taike) / Regional Office of Southwest Finland together with cooperation partners; from Helsinki IHME contemporary art festival / Pro Arte Foundation, from Kemiönsaari Ateljé Tjuda Pedagogi / Arkipelag Workshop association, from Turku Tehdas Teatteri association and Regional Dance Centre of Western Finland, from Rauma RaumArs artist-in-residence programme, from Pori Pori Art Museum, Turku University / Degree Program of Landscape Studies, Pori centre for children's culture and sosio-cultural centre Annankatu 6 / the city of Pori and from Vaasa Platform and Arts Promotion Centre Finland (Taike) / Regional Office of Ostrobothnia.