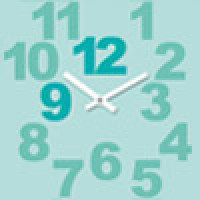 Come and contribute to the Women of the World Finland festival 23rd March in Helsinki!
Join us at Club Tavastia 23rd March 10-12 pm and help us plan the WOW Finland Festival – an unique event in the history of Finnish women.
WOW – Women of the World – is a global network of festivals that celebrates the achievements of women and girls. In 2017 around International Women's Day, the WOW-festival comes to Finland to Tampere Hall as a part of the official celebrations of the centenary of Finland's independence.
Planning session
Join us at the next planning session – Think In– at Club Tavastia (Urho Kekkosen katu 6) 23rd March 10-12 pm and help us plan the festival together with a large and diverse group of people. At the think in we brainstorm around who we want to see and hear at the festival, what we would like to discuss, learn more about and work for.
We're organising a number of separate Think In sessions in 2016 in different regions of Finland. Everyone is welcome to each session. We encourage you to bring along a woman you know who has played an important part in your life.
Examples of what WOW has looked like in London in the past: wow.southbankcentre.co.uk
Please sign up before 15th March (Google forms)


More information

For more information please contact wowthinkin(a)gmail.com.
WOW Ambassadors: Maryan Abdulkarim, Maria Veitola, Fatima Anttonen, Anna Jungner-Nordgren, Rosa Liksom, Marianne Heikkilä, Virpi Sarasvuo and Riitta Uosukainen.
We very much hope to see you in at Tavastia in March!
Best wishes,
Paulina Ahokas, Rosa Meriläinen, Pauliina Ståhlberg and the WOW team