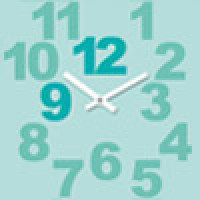 Seminar: Multilingualism and Art, Helsinki 3.3.
Multilingualism is creativity and creativity is multilingual
What happens when multilingualism and art merge? When art is created in many different languages, what new forms does it take? What kinds of experiences crop up? What are the ways in which art can express multilingualism, and multilingualism can become art? How can art promote linguistic diversity? Join us to ponder these and other questions on March 3, 2016!

Publication of a report
The seminar will be opened by the publication of a report covering 58 projects, financed by Kone Foundation, which focused on multilingualism and art. The research for the report was carried out by the Foundation for Cultural Policy Research (Cupore).

Discussion panel
In a discussion panel, representatives of different art forms Roxana Crisólogo, Irma Hirsjärvi, David Kozma and Nathan Thomson will reflect on how linguistic diversity is visible and audible in the arts in Finland, and explore the pathways to the multilingual Finland of the future. The panel will be chaired by theater director Dan Henriksson. The seminar will also feature poets Nzar Kwestani and Juha Kulmala and musician, composer Anne-Mari Kivimäki.

Satakielikuukausi
The event is part of Satakielikuukausi (The Month of a Hundred Languages). Satakielikuukausi website

Seminar information
Date and time: Thursday, March 3, 2016 4:30-7:00 pm
Place: Caisa, Festivity Hall, Mikonkatu 17 C / Vuorikatu 14, Helsinki
Organisers: the Foundation for Cultural Policy Research (Cupore) and Kone Foundation
Languages: Finnish and English

Registration
Read more and register by 25 February on Kone Foundation website