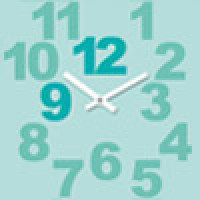 Living heritage in Finland compiled in a wiki-inventory
The National Board of Antiquities has opened a wiki-inventory for living heritage. The purpose of the inventory is to compile information and present intangible living heritage extensively in Finland, together with various groups, associations, and other communities.
The compilation of the inventory is part of the implementation process for the UNESCO Convention on safeguarding intangible cultural heritage.

Wiki-inventory
The wiki-inventory of intangible living heritage is a document that is constantly being supplemented and updated. The traditions may be related to celebrations, food, crafts, performing arts, games, nature, or oral traditions, for example. Good practices, projects, or methods for the preservation of living heritage can also be presented in the inventory.

Communities and the intangible living heritage they practice form an essential part of the UNESCO Convention for the Safeguarding of the Intangible Cultural Heritage. That is why elements can only be added to the wiki-inventory by communities, such as associations, recreational groups, or various organisations that operate within the field of living heritage.
When the inventory is launched, it will already list some elements in order to give examples of the types of elements that can be listed. The inventory includes sauna and midsummer traditions, summer stock theatre, as well as Finnish baseball. The Romani song tradition, Sami handicrafts, the minuet tradition in Finland's Swedish-speaking community, and African dance and music are all listed in the inventory. In keeping with the spirit of the UNESCO Convention, it is hoped that examples of living heritage will be listed as widely as possible, and that more examples will be collected from all around Finland, of phenomena small and large, whether traditional or somewhat surprising.

The Convention of the Unesco
The purpose of the Convention is to advance the recognition and safeguarding of intangible cultural heritage in Finland. Finland ratified the Convention in 2013. The spirit of the Convention requires communities to play a central role in the identification and definition of intangible culture heritage. The inventory is one essential tool in making living heritage more visible. In Finland, the inventory is collected in an open and participatory way, using Wikimedia. The wiki has been developed in cooperation with the Finnish Wikimedia community.

The national listing of intangible cultural heritage
Elements within the wiki-inventory can later be suggested for the national listing of intangible cultural heritage, which is to be published in 2017. From this listing, applications can then be made for the elements to be included in the international lists related to the Convention. The Ministry of Education and Culture decides on both.


For more information, please contact:
Coordinator of Intangible Cultural Heritage, Leena Marsio, tel. +358 295 336 017, leena.marsio(a)museovirasto.fi.

Wiki-inventory for living heritage

Intangible cultural heritage [the National Board of Antiquities website]