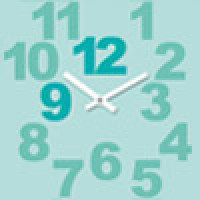 Universaaleja unia (Universal sleeping), Lullaby installation in Helsinki
Team: Alejandro Olarte, Outi Korhonen
Vuotalo Gallery 16.2.-27.2. 2016
Finnish Museum of Photography 15.3.-27.3. 2016
Opening
Welcome to the opening of human voice installation Universaaleja unia at Vuotalo on Tuesday Feb 16th at 5-7 pm!
The sound installation
The sound installation consists of lullabies from different parts of the world. The lullabies form a mass of sounds where you can recognize features of different musical cultures but also the universal need to provide safe sleep for a child regardless of the circumstances. Most of the songs are recorded locally in Finland and sung by people who have moved here from different countries.
Sound artist Alejandro Olarte has built a "Sonic Thread" that permits to distinguish the individual songs and voices from the mass of sounds by approaching to many small loudspeakers one by one. Alternatively it is possible to listen to the chaotic mass of repeating melodies.
At the Finnish Museum of Photography the installation will be on display with the updated name Koditon Uni (Homeless sleep/dream) as a side-programme of Festival of Political Photography 2016.
At Vuotalo the installation is part of the program of Satakielikuukausi 2016.
Singers
(singing language in brackets)
Annette Kiener (German), Emma Raunio (Finland Swedish, English), Liza Umarova (Chechen), Manuel Lopez (Spanish from Spain), Mari Kalkun (Võru), Marouf Majidi (Persian), Mirjami Ylinen (Finnish), Natalia Castrillón (Colombian Spanish), Olesya Skorbilina (Russian), Riham Isaac (Palestinian Arabic), Ruben Gonzalez (Argentinian Spanish), Satu Ekman (Finnish), Taika Ilola (Karelian and Finnish), Tristana Ferreyra (Argentinian Spanish), Valisa Krairiksh (Thai)
Additional information
Outi Korhonen, outikor(a)gmail.com, 044-2599228