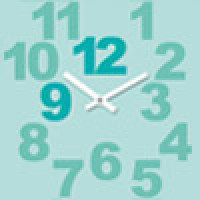 Voices of Culture: call for applications to the Structured Dialogue
Theme: "the role of culture in the integration of refugees and migrants", deadline 15th February
Are you interested in the role culture can play in the integration of refugees and migrants?
Do you want to make the voice of your sector heard at European Level?
Then apply to the Structured Dialogue on the Role of Culture in the Integration of Refugees and Migrants.

Brainstorming session
The Brainstorming Session represents the opportunity for a group of 35 European civil society stakeholders in the cultural sector to exchange ideas on this topic and to present these to the European Commission. The group will brainstorm on 9-10 June 2016, and then have the opportunity, in September 2016, to discuss their main ideas (to be summarised in a Brainstorming Report) with the European Commission at a Dialogue Meeting in Brussels.

Who can apply
The call is open to representatives of the cultural and creative sectors (professional organisations, cultural institutions, non-governmental organisations, European networks, foundations, private organisations, etc.) with relevant expertise on the topic "the role of culture in the integration of refugees and migrants", who would like to contribute to discussions with the European Commission. Organisations applying must be from one of the 28 EU Member States.
Make sure the voice of your sector is heard and apply to participate in the fifth Structured Dialogue!

Applications
The deadline for applications is 15 February 2016. Application form

Feel free to disseminate the call to potential interested peers or feature it on your organisation's website and newsletter.

We remain at your disposal if you have any questions.

Kind regards,
Voices of Culture team


About the process
Voices of Culture is a process of exchanges between civil society stakeholders in the cultural field and the European Commission. It aims at making sure that the voices of cultural professionals are heard at the European level.